Jim Caviezel Picks Films to 'Bring Most Souls to Christ' After Heartbreaking Message From God
When Jim Caviezel was hanging on the cross for his iconic role as Jesus in the 2004 film "The Passion of the Christ," he was so deep in prayer that the actor says God spoke to him.
The message was heartbreaking.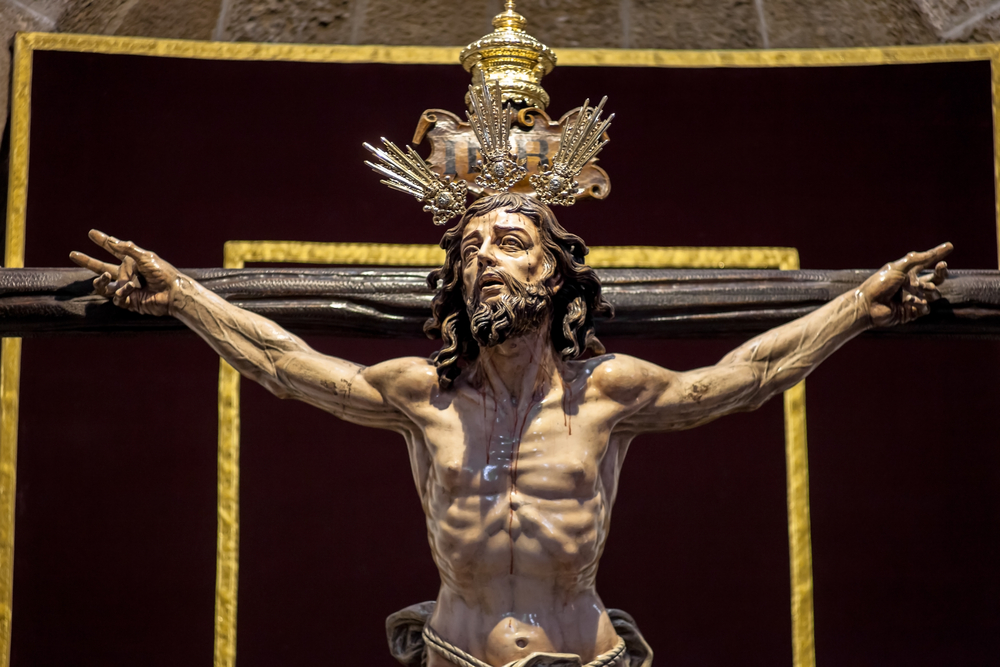 "When [God] came close to me in 'The Passion' when I was on that cross, [He said], 'They don't love me. There are very few,'" Caviezel told the Christian Post.
Responding to God, the actor prayed, "Well, I'm going to love You, and I'm going to tell You that I love You."
Caviezel is not ashamed of his Christian faith. In fact, he told his interviewer to publish his comments for everyone to see, saying, "I don't care. I'm less afraid of ISIS than I am the media."
His life-changing experience with God has since influenced the roles he chooses in a significant way. He believes he has a unique opportunity to tell the story of the Gospel in a way that will "bring the most souls back to Him."
"That's why our Lord is so alone — His creatures do not love Him. And, He could force Himself on us, but would that be love? I don't think so," Caviezel told the CP. "I'm so blessed because I get to convey those stories, but do it in a way … that I know can bring the most souls back to Him, even those that don't believe."
That is some powerful testimony — and from someone in Hollywood no-less.
In his latest role, Caviezel plays the Apostle Luke in the recently released movie "Paul, Apostle of Christ." The film covers the years after Jesus Christ's crucifixion and resurrection and follows Paul's time in a Roman prison during a time of extreme persecution of Christians.
Before taking on the role, Caviezel revealed he experienced two life-altering events, including the death of his good friend and attorney, Frank Stewart. The second experience was visiting the Auschwitz concentration camp in Austria.
"I got this script, and I read it, and I immediately thought, 'Wow, saints, murdered, killed,' and I thought about Frank being a mentor, and I thought that maybe Paul was a mentor to Luke, like Frank was to me, and it that's how it organically happened," Caviezel said.
SHARE Caviezel's powerful story if you wish there were more positive Christian role models in Hollywood.
Featured image via Tinseltown/Shutterstock.com