Meghan McCain Comes Down Hard on Comey, Confronts Him to His Face
Meghan McCain tore into former FBI Director James Comey on "The View" Wednesday, confronting him for his politically charged rhetoric while he frames himself as an objective observer.
"I want to believe you're not a political person. You're the head of the FBI," she said. "But you write in your book about you went to President Obama and you were on the verge of tears, saying you were going to miss him. You also said you were dreading the next four years with Trump."
Watch the tense exchange via ABC below:
.@MeghanMcCain: "The big issues I have — I don't want to know your politics. And a lot of the things you're saying are highly political."

James @Comey: "I don't think of it as my politics, I think of it as my values." pic.twitter.com/LGXpcWBCCV

— The View (@TheView) April 18, 2018
McCain told Comey she is not interested in his politics, but that a lot of the things he's saying and doing are "highly political."
"I just don't understand what you gain trying to sort of clear the deck here by bringing things like this up ," she added.
Comey argued he doesn't think of his opinions as his "politics," but rather his "values." McCain immediately interjected and pressed him on why he is suddenly involved in political issues.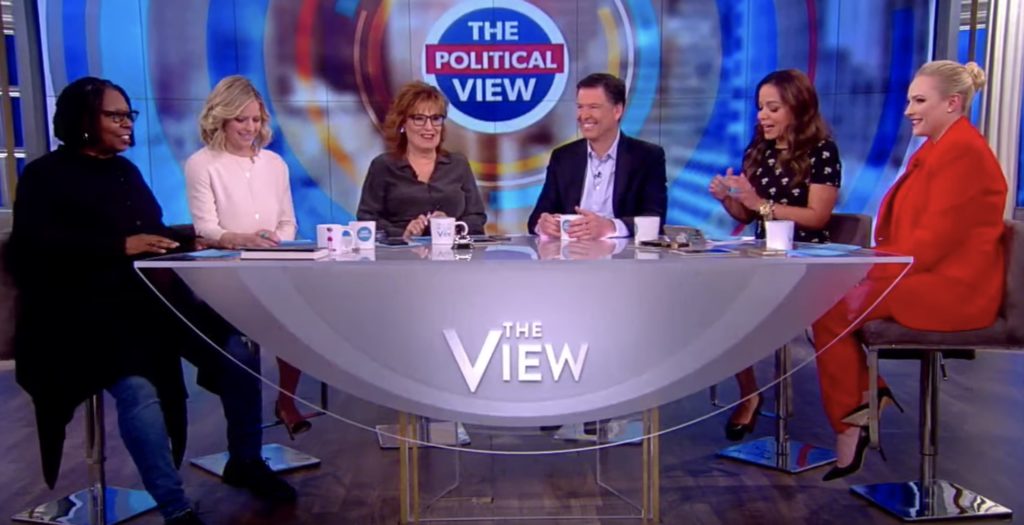 "You sound like a political commentator to me," McCain shot back.
"I don't mean to be," Comey responded. "I don't care whether people support a Republican or a Democrat because I'm not either. I don't care who they support. I hope the conversation will start with values and come to policy second."
Watch a longer clip from "The View" here:
Featured image via ABC/Screengrab